Ever wonder how your system safety performance compares to others?
LOSA benchmarks against our archive of over 25,000 observations
Responsible for capturing data to better identify training needs?
LOSA is recognized as the primary data source for Evidence-based Training (EBT)
Need a better understanding of system safety issues affecting your operation?
Identify your Threat and Error Management (TEM) strengths and weaknesses with LOSA
Fixed-wing or rotary-wing?
We have a customized LOSA program for your operation (HEMS, SAR, or Offshore)
LOSA for defense organizations?
We have programs for pilots, boom operators, load masters, ground handling, and RPA operators
Want to implement a first-class LOSA program?
We are the original developers of LOSA with the most experienced team of collaborators
Trusted by many of the world's leading civil and defense aviation operators
HeliOffshore: LOSA Education Video
Our colleagues at HeliOffshore have published an outstanding video on the benefits of LOSA for helicopter operators. Thanks, HeliOffshore for making a difference. We're honored to be part of the team.
Help Shape the Future of Pilot Training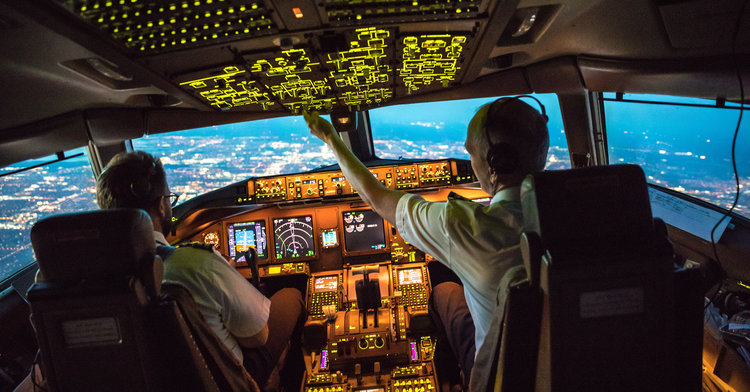 Help to shape the future of pilot training by participating in a new global pilot training survey. The survey aims to draw upon the collective experiences of airline pilots from different airlines and backgrounds to consider the effect that training could have in mitigating operational risk.
The data will be used as input to improve future pilot training programs. It will help to focus training on the development of pilots' skills in the context of realistic challenges and threats faced in today's operations.

This survey is being conducted by the EBT Foundation, a not-for-profit company comprising a group of experts in the fields of airline training, flight operations and data collection and analysis. The Foundation works closely with airlines, manufacturers, training providers and regulators to help improve pilot training systems worldwide.

The survey should take about 20 minutes to complete, and all responses will remain anonymous. If you would like more information about the survey or the EBT Foundation, please visit their website or email them.​
LOSA / EBT Foundation Partnership
The LOSA Collaborative is proud to partner with the Evidence-based Training (EBT) Foundation. Together, we offer a turnkey solution to airlines that wish to fully assess their training requirements and address them with the highest training standards.

Learn more about our partnership and how it can benefit you here.