IATA Data Report for Evidence Based Training
IATA published the results of an industry-wide data analysis, which began with data analysis performed by The LOSA Collaborative. The LOSA Archive findings presented in the report continue to serve as an empirical foundation for EBT

ICAO Document 9803 – LOSA
Published in 2002, this document was co-authored by members of The LOSA Collaborative with ICAO in the late 1990s. While much of the LOSA information contained in this document is still useful, we consider it outdated so be mindful that many improvements to the LOSA process have been made and publicly available in other industry source material.

FAA Advisory Circular 120.90 - LOSA
Published in 2006, members of The LOSA Collaborative drafted the FAA Advisory Circular to provide self-help guidance to air carriers undertaking LOSA. We consider this document the best public source on LOSA implementation.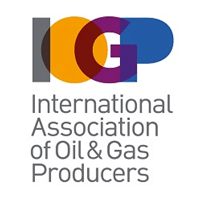 IOGP Report 690 – Offshore Recommended Practices
LOSA is recognized as recommended proactive for the International Association of Oil and Gas Producers.

Our colleagues at HeliOffshore have published an outstanding video on the benefits of LOSA for helicopter operators. We consider it great introduction for any operator considering LOSA program in-house or with external assistance from The LOSA Collaborative.